An open studio for painting pottery. Come in anytime.
Our Studio
You choose from hundreds of pieces of bisque, select from hundreds of glazes to paint with, and grab some paint brushes. Open tables mean you can come in anytime, so how about a window seat?
Your pottery will be ready for pickup in one week, and yes, shipping is available.
THe Party Room
Our private party room is available for birthday parties, showers, girls night out, or any other gathering you can think of!
Canvas Painting
grab a big ol' gaggle of gals and head on downtown with yer booze and sack of Totinos.
We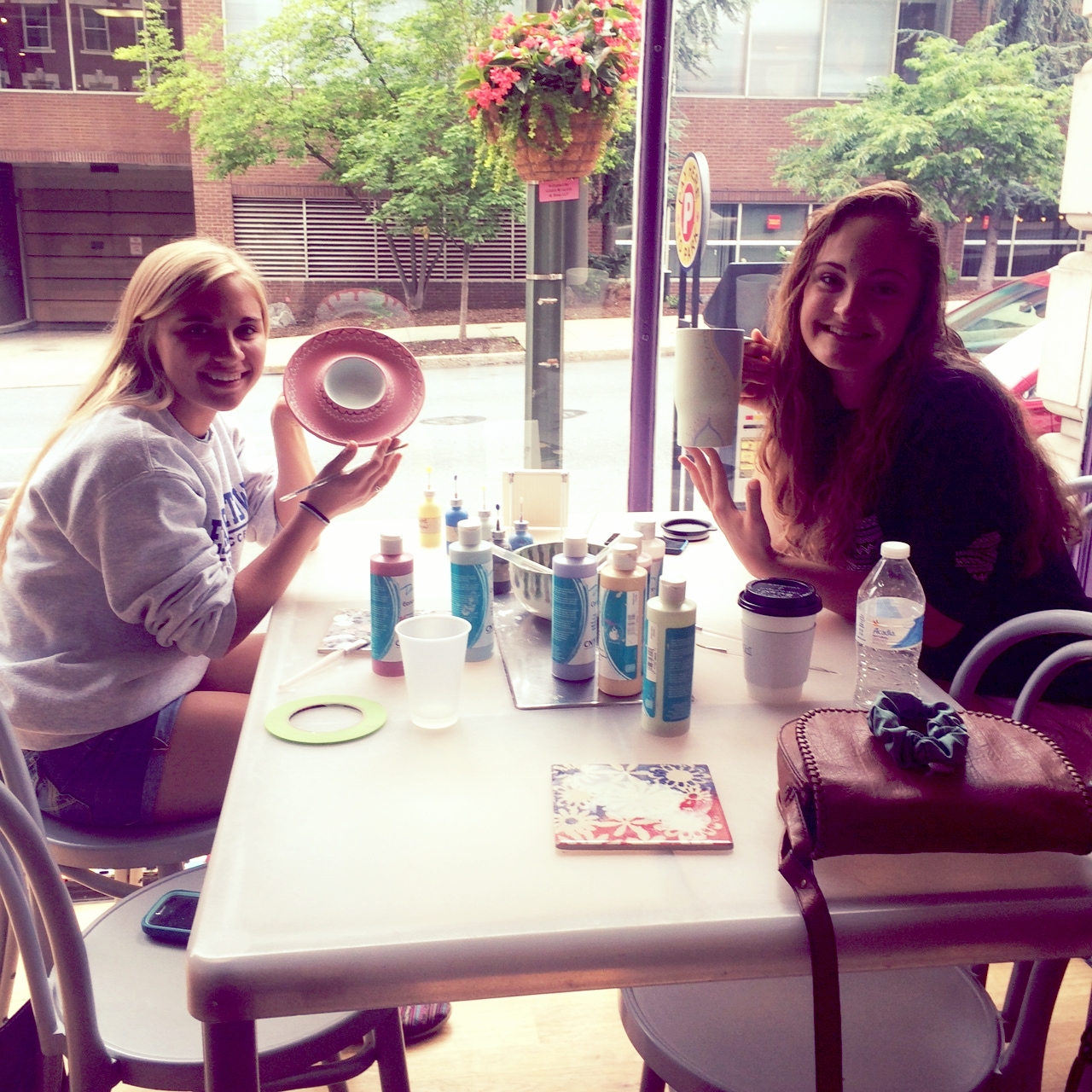 our mission
TO Provide a Creative studio for all to enjoy